Who We Are
The Journey
12+ years advising consumer healthcare (CHC) companies

A 30+ year veteran in corporate consumer healthcare

20 years in P&G Personal Healthcare Research & Development (R&D)

5 years as VP R&D & Chief Scientific Officer (CSO) at Chattem (now Sanofi)

NIH Post-doctoral fellow [Neuropharmacology, Yale School of Medicine]

Biomedical Scientist: Ph.D. [Neurobiology, Cornell]
The Milestones
Headed R&D section clinically evaluating new technology for OTC brands

Led 10-year company/academic clinical research consortium into the common cold

As VP R&D & CSO rebuilt and led the product development function at Chattem

Promoter/founder/investor in the development of a superior retail OTC TENS product

Advisor to marketers of over-the-counter (OTC) drugs, dietary supplements and OTC devices
---
BIOGRAPHY
Donald Kay Riker, Ph.D.
Innovator / Strategist / Entrepreneur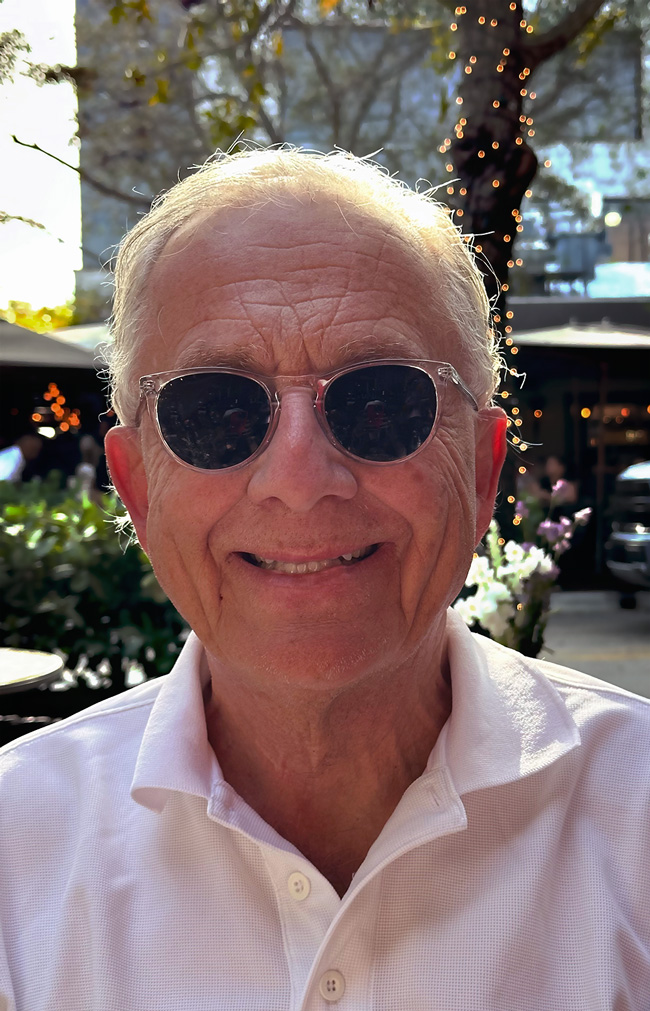 Dr. Riker has a deep multi-functional experience in consumer healthcare. At Procter & Gamble (P&G) he worked to support over-the-counter healthcare products rising to the rank of Associate Director & Research Fellow while managing the conduct of over 125 clinical trials of OTC drug products and their disease indications. At P&G Dr. Riker authored the initial technical recommendations of the Rx/OTC switch of both naproxen [1988, Aleve® launched by P&G in 1994] and omeprazole [1996, Prilosec OTC® launched by P&G in 2003]. During his tenure at the world's most disciplined consumer products company Don worked closely with marketing, finance, regulatory, and consumer insight functions. He supported innovation and technology assessment of brands such as Nyquil®, Dayquil®, Vicks 44®, Sinex®, Aleve®, Chloraseptic®, Pepto-Bismol®, and Prilosec OTC®.
In 2001 Dr. Riker was recruited by Chattem, Inc., a leading acquirer of OTC products, to rebuild R&D as its Vice President of R&D & CSO. Over his five years at Chattem Don installed a first-rate product development and regulatory functions launching 6-8 products per year across diverse categories, including topical analgesics [Icy Hot®, Capzasin®, Aspercreme®], skin care [Gold Bond Ultimate®], lip care [Herpecin®], dandruff shampoo [Selsun®], supplements [Dexatrim®, Garlique®, CardioAssist®, New Phase®], and menstrual products [Pamprin®]. During his tenure [2001-2007] Chattem's stock price rose 7-fold, a rise accounting for 92% of the stock's gain prior to its acquisition by Sanofi. Working closely with marketing Dr. Riker managed product development, QA/QC, analytical services, regulatory/safety, and consumer affairs.
Membership
American Academy of Allergy, Asthma & Immunology
American Society of Pharmacology & Experimental Therapeutics
American Society of Clinical Pharmacology & Therapeutics
Infectious Disease Society of America
Licensing Executives Society
Regulatory Affairs Professionals Society
Sigma Xi
The Society of Neuroscience
Consumer Healthcare Products Association

More recently Dr. Riker was the driving force behind the emergence of TENS (Transcutaneous Electrical Nerve Stimulation) devices as a new branded segment within the OTC analgesic category. As a neuroscientist it was Dr. Riker's vision and belief in TENS technology that caused him to initiate management interest at Chattem in developing a branded OTC device for the mass market to relieve low back pain. Chattem indeed launched its own TENS product under the Icy Hot® brand, a successful first-to-market opportunity greatly increasing consumer awareness of this technology. In 2010 he co-founded and invested in Modular Therapeutx, LLC, a start-up developer of patented, wireless, remote controlled OTC TENS products for relief of low back pain. US rights to these patents, assigned to its licensee Hollywog, LLC, resulted in launches into the US retail, professional and direct-to-consumer markets.
In 2007 Dr. Riker founded On Point Advisors, LLC, and between 2009 and 2014 published OTC Product News. Clients of On Point Advisors have included: large and small OTC healthcare companies, a global pharmacy chain, law firms, financial players, contract manufacturers, other consultancies, and prescription drug and packaging companies.
Dr. Riker was a Fellow at the Rockefeller University, earned his Ph.D. in Neurobiology at Cornell and won a three-year NIH Fellowship in the laboratories of Nobel Prize winner late Paul Greengard and Robert Roth at Yale University School of Medicine. During this time he helped implement the first prescription drug monitoring program for the NFL. In 1982 he joined Richardson-Vicks, an over-the-counter healthcare company later acquired by P&G. Few people in the consumer healthcare share his wide experience as both a biomedical scientist, consumer product innovator, and entrepreneur.